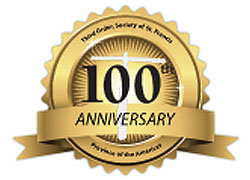 Register for Provincial Convocation 2017
NOTE: Extra fee for Registration after June 1
We're excited that you'll be joining us at PC2017. Please read the Registration Information letter before registering. It's important!
PC2017 Registration Information
Accommodations Update: Before you register, please read this important information about housing for Provincial Convocation 2017
PC2017 Housing Updates
To Register By Mail please print out this form:  PC2017 Registration Form
To Register Online:
Please read the PC2017 Registration Information letter carefully before completing your online registration. You will receive an email letting you know your registration was received along with other important information. If you don't get a response within 2 days, something went wrong! Send an email to PC2017Registrar@gmail.com and we'll work with you to resolve any problems.
Click here to register for PC2017 online.
To Apply for a Scholarship, please print out this application: PC2017 Scholarship Application
Payment:
Once you have registered by mail or online, you will receive an email response which will include the amount you owe for attending. Please do not send any payment until you receive this information. That way if there are any questions about your registration, we can deal with them before you send in your payment.
Payments need to be in US Dollars and can be sent by mail (see the PC2017 Registration Information letter for the address) or paid through PayPal. You do not have to have your own PayPal account to use this payment option.
If you have questions or need further information, please email: PC2017registrar@gmail.com