Provincial Convocation 2017
Rebuild My Church, A 21st Century Version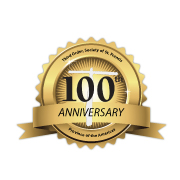 Dates
Tuesday, June 20 through Sunday, June 25, 2017
Location
Cincinnati Where Our Province of the Americas Was Born
St. Anne Retreat Center,
5275 St. Anne Drive
Melbourne, KY
Keynote Speaker
The Rev. Murray Bodo OFM

Convocation Chair: Beverly Hosea
Read the Keynote Address by Father Murray Bodo OFM
Father Murray Bodo KeynoteKeynote em português

Past
A pilgrimage back to our roots in the Cincinnati area where the Third Order, Province of the Americas, had its beginning. Highlights of our history and spotlights on outstanding tertiaries and their contributions.
Present
Celebrating our diversity throughout the Province through fellowship displays of all the different ministries currently engaged in by tertiaries, workshops and presentations.
Future
Intentional discernment work in small groups around discussion questions designed to help us focus a vision for the next 100 years, building on the work of Chapter.
Centennial Convocation Prayer
(Refer to your prayer card in three languages)
Lord Jesus Christ, when the world was growing cold, you raised up blessed Francis, bearing in his body the marks of your suffering to warm our hearts with the fire of your love. Help us always to turn to you with true hearts, and for love of you to bear the cross; who with the Father and the Holy Spirit lives and reigns, One God, forever and ever. Amen.