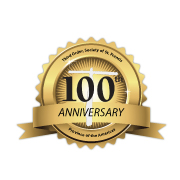 Scholarship Application
Third Order Provincial Convocation
Province of the Americas
Cincinnati, OH
June 20-25, 2017
Email applications to:
PC2017Registrar@gmail.com
Send by mail to:
PC2017 Scholarship Team
c/o Lance Renault
155 Riverplace, #205
Greenville, SC 29601
USA
---
NAME:
FELLOWSHIP:
EMAIL ADDRESS:
Do you anticipate a need for __25% __ 50% __75% __ 100% of the room, board, & registration fees?
Are you willing to volunteer hours and/or contribute skills at the provincial convocation in exchange for scholarship assistance? __ Yes __ No
Will you work with your fellowship to raise money for Convocation Scholarships?
__Yes __No
If you have any creative ideas for funding scholarship assistance in your fellowship, please talk to your convener.
Please outline your circumstances of financial need below: