Provincial Convocation 2017
Rebuild My Church, A 21st Century Version
Deadline for Registration is June 1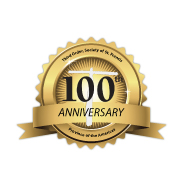 Dates
Tuesday, June 20 through Sunday, June 25, 2017
Check in at St. Anne Retreat Center begins at 1:00 PM on Tuesday.
Convocation begins with dinner at 6:00 PM and ends after lunch on Sunday.
Location
Cincinnati Where Our Province of the Americas Was Born
St. Anne Retreat Center,
5275 St. Anne Drive
Melbourne, KY
Keynote Speaker
The Rev. Murray Bodo OFM
Please read his 2012 book, Francis and Jesus, in preparation for Convocation.
Convocation Chair: Beverly Hosea
Past
A pilgrimage back to our roots in the Cincinnati area where the Third Order, Province of the Americas, had its beginning. Highlights of our history and spotlights on outstanding tertiaries and their contributions.
Present
Celebrating our diversity throughout the Province through fellowship displays of all the different ministries currently engaged in by tertiaries, workshops and presentations.
Future
Intentional discernment work in small groups around discussion questions designed to help us focus a vision for the next 100 years, building on the work of Chapter.
Centennial Convocation Prayer
(Refer to your prayer card in three languages)
Lord Jesus Christ, when the world was growing cold, you raised up blessed Francis, bearing in his body the marks of your suffering to warm our hearts with the fire of your love. Help us always to turn to you with true hearts, and for love of you to bear the cross; who with the Father and the Holy Spirit lives and reigns, One God, forever and ever. Amen.
Program Workshops
• Various workshops by our own tertiaries and by local ministries of interest to Franciscans
• Field trip into Cincinnati and local sites, including the Freedom Museum with its display on the Underground Railroad
• Reports from SSF, CSF, Minister Provincial, our outgoing and new Provincial Bishops Protector, and other Franciscan groups, as well as visitors from the Community of the Transfiguration
• Group meetings for formation counselors, area chaplains, and fellowship conveners
• Daily Offices and Eucharists with music and great preachers from our own membership and banners made by each fellowship
• Professions, novicing, and renewal of vows at the Centennial Eucharist on Saturday
• Saturday night Centennial Celebration
•Live streaming to TSSF.org of various parts of Convocation
Costs and Scholarships
Full registration fee which includes accommodations, meals, shuttle service, etc. is $450.
There are spaces for 3 campers or RVs (no tents) with a break on the accommodation fee.
So that as many as possible are able to attend, contributions to the scholarship fund are very welcome. Also fellowships can help support members with creative fundraising.
For information about scholarships to Convocation 2017, please email Lance Renault at:
PC2017Registrar@gmail.com
Call for Workshop Proposals for Provincial Convocation
Dianne Aid, VerleahKosloske, Linda Watkins, Francesca Wigle
There will be six time spots during Provincial Convocation to offer workshops. We are putting out a call now and need to have information back by December 1st, 2016 as to proposed workshop title and a one or two-line explanation to include in registration materials which will be distributed in January of 2017. The workshop planning team will honor as many workshops as possible. We ask that you submit workshops in the following categories:
1.  Franciscans in social justice and civic engagement
2.  Franciscans at prayer, meditation and worship
3.  Franciscan history especially of our Order as we celebrate our Centennial.
4.  Franciscans caring for creation
5.  Franciscans as peacemakers
6.  Franciscan Invitation – "Who is not at the table" reaching out
7.  Other
Please send descriptions and titles to Dianne Aid at wolfofgubbio1@gmail.com
Call for Fellowship Displays of Local Ministries
We want to be able to visibly express the great diversity of ministries that our individual members and fellowships perform in their local communities. We are asking that each fellowship create a display, be it a banner or a trifold, which will show the local ministries of the Fellowship, and we will display them in a hallway set aside for highlighting the work of our Order and membership.
We hope that there will be representation at Convocation from every Fellowship, but, if nobody from your fellowship can be in Cincinnati personally, please plan on getting the display to us ahead of time (shipping information will be sent closer to the time).
Wanted and Needed: Young and Old, Male or Female to Serve on the Centennial Provincial Convocation Altar Guild
The Organizing Committee is seeking Servants to serve on the Provincial Convocation Altar Guild next June in Cincinnati, Ohio.
Liturgy begins and ends with the work of the Altar Guild. To care for the sacred vessels, the bread and the wine, the fair linens and hangings and the candles and torches used for worship in the Sanctuary is far more than a task, it is a true ministry. We are told that all things must be done "properly and in good order." It is the work of the Altar Guild that makes it possible to do so. The contribution of each Altar Guild member is important; together those contributions are a devotion to the greater glory of God.
General Duties:
The duty of the altar guild is to prepare all the things necessary for the celebration of the Eucharist or any of the other sacraments and offices of the church. The Altar Guild is a ministry – a gift of time and talent to serve God in His house. It is a very great privilege to serve God in this way.
Please contact Sonya Riggins-Furlow at prayx9@outlook.com if you are interested in serving as a part of this very important ministry during our Convocation.
If you have questions or need further information, please email: PC2017registrar@gmail.com