Click below to access our library on LibraryCat. Helpful hints for using the library are below. To Receive a "Patron ID" to check out books, please click here to communicate to the TSSF Librarians to receive an ID.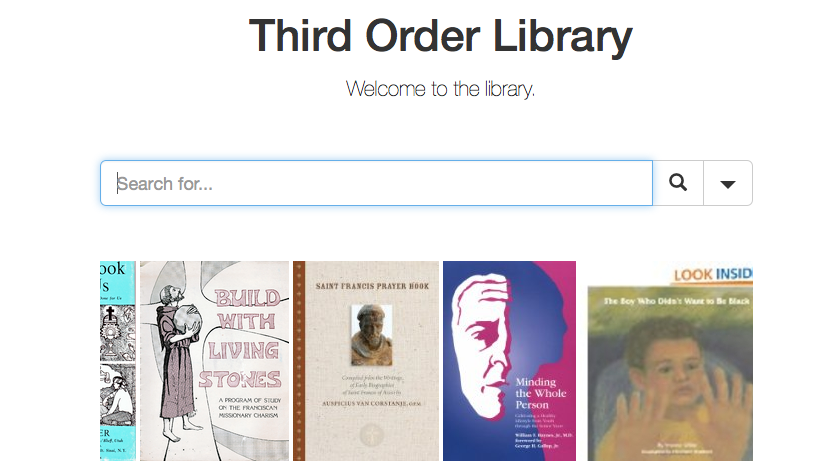 Maneuvering Through The Third Order Library
To do anything, click on any book in the scrolling covers on the Home Page
You will get a description and the ability to Check Out that specific item
You will also get the ability at the bottom of the screen to click on Amazon.com to purchase the book for yourself directly; LibraryThing gets you into the more detailed description of the item. (Please consider donating the Amazon.com purchased book to the library when you are finished using it.)
Search the whole TSSF Library
Once your have clicked on any book in the scrolling covers on the Home Page, you will see a "Search for" bar at the top.
Enter title, or author, or keywords, etc. to search the whole library of the TSSF Province to find a book or item to Check Out.
Any Item in the Item Description what is BLUE is clickable and can be searched on to find further items.